Cymbalta is used to treat:
depression
generalised anxiety disorder (chronic feeling of anxiety or nervousness)
diabetic neuropathic pain (often described as burning, stabbing, stinging, shooting or aching or like an electric shock)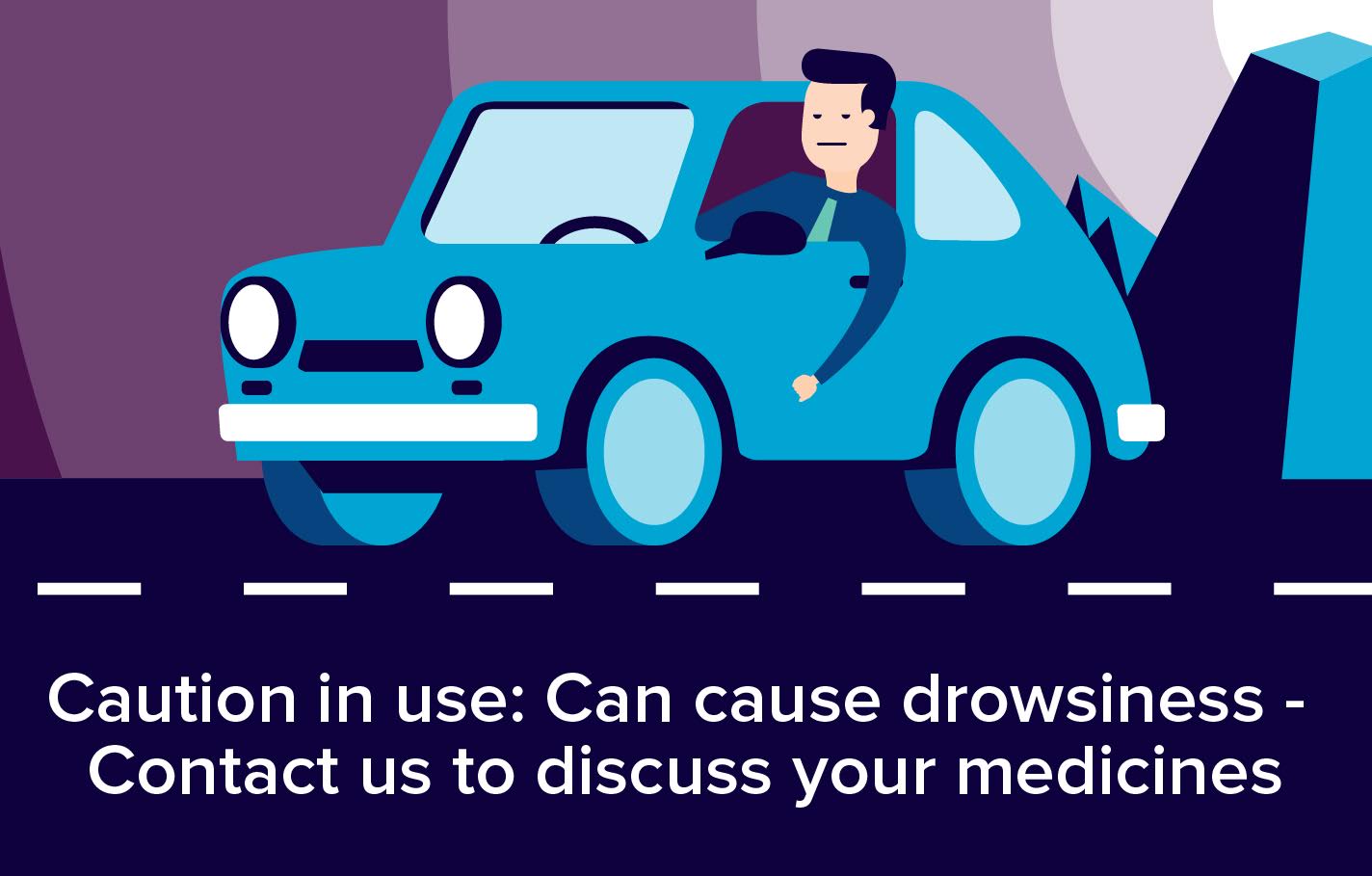 Why have I been prescribed Cymbalta?
Cymbalta is used to treat:
depression

[1]

generalised anxiety disorder

[2]

(chronic feeling of anxiety or nervousness)
diabetic neuropathic pain

[3]

(often described as burning, stabbing, stinging, shooting or aching or like an electric shock. There may be loss of feeling in the affected area, or sensations such as touch, heat, cold or pressure may cause pain)
Your doctor may continue to give you CYMBALTA when you are feeling better to prevent your depression or anxiety from returning.
How does it work?
Cymbalta increases the levels of serotonin and noradrenaline in the nervous system which are known to be lowered in depression.
When and how do I take it?
Cymbalta is for oral use. You should swallow your capsule whole with a drink of water.
To help you remember to take Cymbalta, you may find it easier to take it at the same times every day.
Talk with your doctor about how long you should keep taking Cymbalta. Do not stop taking Cymbalta without talking to your doctor.
What's the dose?
For depression and diabetic neuropathic pain:
The usual dose of Cymbalta is 60 mg once a day, but your doctor will prescribe the dose that is right for you.
For generalised anxiety disorder:
The usual starting dose of Cymbalta is 30 mg once a day after which most patients will receive 60mg once a day, but your doctor will prescribe the dose that is right for you. The dose may be adjusted up to 120 mg a day based on your response.
Could it interact with other tablets?
You should tell your doctor if you are taking any of the following:
Monoamine Oxidase Inhibitors (MAOIs):
You should not take Cymbalta if you are taking, or have recently taken within the last 14 days, another antidepressant medicine called a monoamine oxidase inhibitor (MAOI). Taking a MAOI together with many prescription medicines, including Cymbalta, can cause serious or even life-threatening side effects. You must wait at least 14 days after you have stopped taking a MAOI before you can take Cymbalta. Also, you need to wait at least 5 days after you stop taking Cymbalta before you take a MAOI.
Medicines that cause sleepiness:
These include medicines prescribed by your doctor including benzodiazepines, strong painkillers, antipsychotics, phenobarbital, antihistamines.
Medicines that increase the level of serotonin: triptans, tramadol, tryptophan, SSRIs (such as paroxetine [4] and fluoxetine [5]), tricyclics (such as clomipramine, amitriptyline), pethidine, St John's Wort [6] and venlafaxine. These medicines increase the risk of side effects; if you get any unusual symptom taking any of these medicines together with Cymbalta, you should see your doctor.
Oral anticoagulants:
Medicines which thin the blood. These medicines might increase the risk of bleeding.
Herbal supplements should be used with caution and only after informing your doctor first.
What are the possible risks or side-effects?
Very common side effects ( affects more than 1 user in 10):
feeling sick (nausea), headache, dry mouth feeling sleepy and dizziness.
Common side effects (affects 1 to 10 users in 100):
fatigue, anxiety, feeling agitated or having abnormal dreams
tremor or numbness, including numbness or tingling of the skin
diarrhoea, constipation, being sick (vomiting), heartburn, breaking wind, stomach pain
tinnitus

[7]

(perception of sound in the ear when there is no external sound)
blurred eyesight
feeling the heart pumping in the chest, flushing, increased sweating
problems getting an erection, less sex drive and abnormal orgasm
(itchy

[8]

) rash
muscle pain, muscle tightness, muscle spasm
increased yawning
lack of appetite, weight loss
Can I drink alcohol while taking it?
Care should be taken if you drink alcohol while you are being treated with Cymbalta.
Always ask your doctor/pharmacist however as this may depend on what other tablets you are taking.
What if I'm pregnant/breastfeeding?
Cymbalta should be used in pregnancy only if the potential benefit justifies the potential risk to the baby. Women should be advised to notify their doctor if they become pregnant, or intend to become pregnant, during therapy.
The use of Cymbalta while breast feeding is not recommended.

If you have any more questions please ask your Pharmacist.
Remember to keep all medicines out of reach of children
Please Note: We have made every effort to ensure that the content of this information sheet is correct at time of publish, but remember that information about drugs may change. This sheet does not list all the uses and side-effects associated with this drug. For full details please see the drug information leaflet which comes with your medicine. Your doctor will assess your medical circumstances and draw your attention to any information or side-effects which may be relevant in your particular case.
References:
http://www.medicinenet.com/duloxetine/article.htm
http://www.drugs.com/cymbalta.html
http://www.rxlist.com/cymbalta-drug.htm
http://www.drugwatch.com/cymbalta/
https://en.wikipedia.org/wiki/Duloxetine