Mastitis is an infection of the breast tissue that results in breast pain, swelling, warmth and redness of the breast. If you have mastitis, you might also experience fever and chills.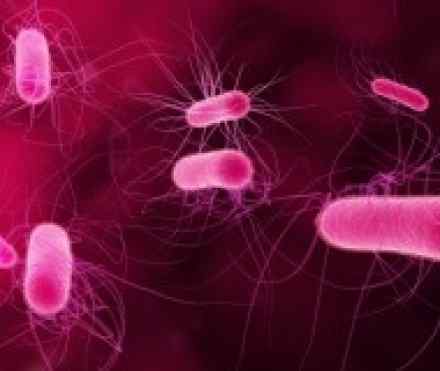 What is it?
Mastitis is an infection of the breast tissue that results in breast pain, swelling, warmth and redness of the breast. If you have mastitis, you might also experience fever [1] and chills. Mastitis most commonly affects women who are breast-feeding (lactation mastitis), although in rare circumstances this condition can occur outside of lactation.
In most cases, lactation mastitis occurs within the first three months after giving birth (postpartum), but it can happen later during breast-feeding. The condition can leave you feeling exhausted and rundown, making it difficult to care for your baby.
Sometimes mastitis leads a mother mistakenly to wean her baby before she intends to. But you can continue breast-feeding while you have mastitis.
Symptoms
With mastitis, signs and symptoms can appear suddenly and may include:
Breast tenderness or warmth to the touch
General malaise or feeling ill
Swelling of the breast
Pain or a burning sensation continuously or while breast-feeding
Skin redness, often in a wedge-shaped pattern
Fever of 101 F (38.3 C) or greater
Although mastitis usually occurs in the first several weeks of breast-feeding, it can happen anytime during breast-feeding. Lactation mastitis tends to affect only one breast — not both breasts.
Causes
Mastitis occurs when bacteria enter your breast through a break or crack in the skin of your nipple or through the opening to the milk ducts in your nipple. Bacteria from your skin's surface and baby's mouth enter the milk duct and can multiply — leading to pain, redness and swelling of the breast as infection progresses.
Risk factors
Things that put you at increased risk of mastitis include:
Sore or cracked nipples, although mastitis can develop without broken skin
A previous bout of mastitis while breast-feeding — if you've experienced mastitis in the past, you're more likely to experience it again
Using only one position to breast-feed, which may not fully drain your breast
Wearing a tightfitting bra, which may restrict milk flow
Complications
Complications that may arise from mastitis include:
Recurrence. Once you've had mastitis, you're more likely to get it again, either breast-feeding the same infant or a future child. Delayed or inadequate treatment is usually to blame for mastitis recurrence.
Milk stasis. When the milk isn't completely drained from your breast during breast-feeding, milk stasis can occur. This causes increased pressure on the ducts and leakage of milk into surrounding breast tissue, which can lead to pain and inflammation.
Abscess. When mastitis is inadequately treated, or if it's related to milk stasis, a collection of pus (abscess) can develop in your breast. An abscess usually requires surgical drainage. To avoid this complication, talk to your doctor as soon as you develop signs or symptoms of mastitis.
Diagnosis
Your doctor diagnoses mastitis based on a physical examination, taking into account signs and symptoms of fever, chills and a painful area in the breast. Another clear sign is a wedge-shaped area on the breast that points toward the nipple and is tender to the touch. As part of the examination, your doctor will make sure you don't have a breast abscess — a complication that can occur when mastitis isn't treated promptly.
References
http://www.nhs.uk/Conditions/mastitis/Pages/introduction.aspx
http://www.mayoclinic.org/diseases-conditions/mastitis/basics/definition/con-20026633
https://www.hse.ie/eng/health/az/M/Mastitis-breastfeeding-/
https://www.breastfeeding.ie/Uploads/Mastitis.pdf